Exercise is Essential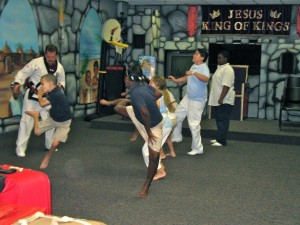 Physical activity is important in overall child development physically, psychologically and socially. Inactive children are likely to become inactive adults. The American Heart Association recommends that children and adolescents participate in at least 60 minutes of moderate to vigorous physical activity every day.
To do our part, Little Sprouts and Central Florida Tang Soo Do offer karate classes for children focusing on self defense, self improvement, and self control.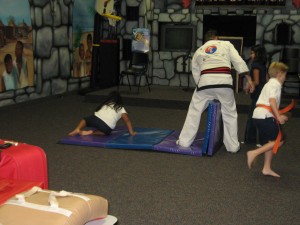 Master Hutchinson has developed a curriculum that not only makes it exciting to learn martial arts but gives our students a fun outlet to focus their energy!
Classes are currently held on Thursdays and are available at an additional cost of $5 weekly.