Ready to join the Little Sprouts Family?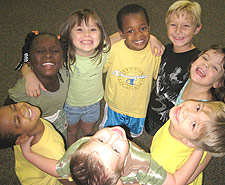 Call (407) 886-2277 to check on classroom availability. You can download the enrollment application and our student handbook from our website under enrollment forms. Following we've provided an easy checklist of items you will need to complete the enrollment process:
Completed enrollment application
Up-to-date shot record and physical
$85 enrollment fee payment
We look forward to meeting with you and we count it an honor to care for your most valuable possession!